Multifamily Housing Industry Evolution, 5 Trends to Look for in 2020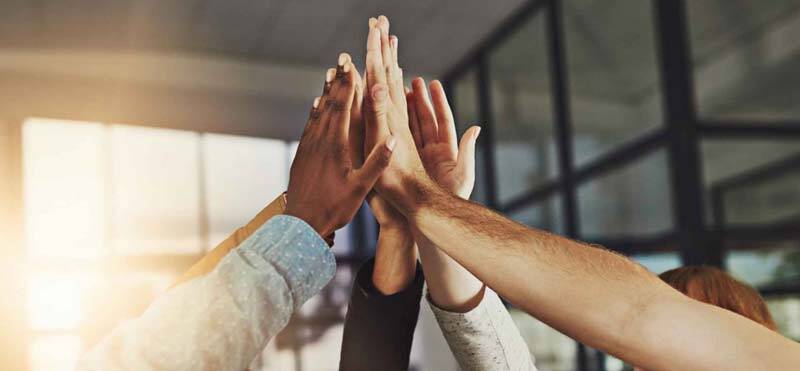 It's never been a better time to be a renter. What used to be considered a transition to homeownership has transformed into an attractive option for people of varying demographics. Those of us working in the industry have long understood the appeal of the rental lifestyle, but now, the statistics are finally catching up to reality. In a recent study, Pew Research Center declared that more American households were renting now than at any point during the past 50 years.
What's even more exciting than the volume of renters entering the market is the speed with which communities are evolving to meet the demands of today's digitally-powered world. Apartments are no longer composed of standard floor plans with basic, come-to-be-expected amenities. Today's communities are filled with smart home technology, hotel-like interiors, in-building retailers, and – believe it or not – there are even more exciting developments to note as we head into 2019.
Ready to see what the future holds for our unique industry? Read on to learn about some of the most promising trends set to impact the multifamily housing sector in 2019.
Data Will Continue to Evolve.
Most of us already know why data is important. We use it to support strategic decisions, keep up with competitors, and run properties as efficiently as possible. Now, after years of hearing about big data, the tech industry will move toward its smaller counterpart. Small data, or the data gleaned from breaking big data into lesser pieces, is favored by analysts who prefer to review results that zero in on specific areas of interest, like social media interactions or website traffic results.
Despite lightning-speed innovation in the tech realm, we still need human eyes to make sense of data and translate it into actionable goals. This is why small data will take hold of every industry—including ours— in 2019. Simply put, small data is considerably easier to organize and understand—plus, it's not as overwhelming. Instead of having to reduce mounds of data into usable information, small data targets only the most pertinent insights, so that businesses need not waste time deconstructing the big picture when they're primarily interested in the finer details.
Considering the multifamily industry's interest in marketing, leasing, and resident management, it's particularly useful to utilize small data since it tends to be more insightful when examining the segments of trends. In the upcoming year, small data will reach peak accessibility in the form of "mix and match" intelligence dashboards. These platforms will allow multifamily operators to parse which data is most important to them, further refining data in a way that makes sense to meet goals, and ultimately, drives the property forward.
5G Wireless Capabilities Are Edging Closer to Completion.
Cellular communications have relied upon 4G technology for years with the promise of 5G connectivity looming just over the horizon. This year, it appears that the highly anticipated update will finally begin to infiltrate the mainstream, and with it, the multifamily industry. While we're likely a few years away from experiencing the full effects of 5G, the new technology is expected to roll out to mobile devices this year with further development slated to follow.
Ask any consumer, and they'll tell you that the most marked improvement from 3G to 4G was speed. By comparison, the jump from 4G to 5G will unleash dozens of changes that far surpass speed – although this will also see a much-needed upgrade. 5G is set to revolutionize the way we use mobile technology by accommodating many more devices on the digital grid, supplying users with up to 90 percent of energy savings, while connecting the Internet of Things in a more secure manner. Because 5G is unmatched in its ability to turn inanimate objects into wirelessly connected data hubs, it will also lead to new developments in wireless infrastructure.
It's true that the multifamily industry has much to look forward to in the 5G-enabled future. Not only will we be able to connect to the Internet at lightning-fast speed without the worry of competing with other devices for a place on the digital grid, such as autonomous cars, but it open the door to new innovations. With so many digitally-based components found in today's multifamily market, the sky is the limit when it comes to finding ways to apply 5G capabilities.
The Almighty Lifestyle Renter.
These days the average renter profile looks a bit different. Lifestyle renters, or people who rent out of preference over necessity, are large in number and possess considerable buying power, since they have already established financial assets and disposable income. For this reason, these renters should certainly be watched over the coming year.
Lifestyle renters will usher in a new wave of furnished apartment living as well. Once reserved for traveling business professionals, the corporate housing market – within which furnished apartments reside – has steadily grown over the last few years. In fact, furnished apartments ranked fourth on Apartment Guide's list of most in-demand amenities. Now, furnished apartments are primed for exponential growth as multi-generational lifestyle renters ditch traditional housing in lieu of apartments that afford them the independence they crave.
Given the power lifestyle renters currently hold over the industry, it's little wonder that the multifamily housing sector is witnessing soaring numbers in new apartment construction. Believe it or not, 87 percent of all large-scale developments delivered in the first half of 2018 classified as luxury rentals. The same study found that this trend has been going strong since 2015. The current state of luxury developments certainly indicates a demographic shift that the multifamily industry must accommodate, starting with Baby Boomers.  
Amenity Offerings Will Be Re-Imagined.
2019 will usher in a year of more inspired amenity offerings. Yesterday's upscale, minimally used features, like theatre rooms and community kitchens, will begin to disappear from the multifamily landscape as renters begin to opt for upgraded fitness centers and co-working areas. These add-ons not only appeal to prospects, but also equip current residents with the tools they need to improve their health and career, which in turn, encourages retention.
An increasing interest in wellness will drive many of these new amenities. According to the National Multifamily Housing Council, 76 percent of renters are actively working to create healthier lifestyles for themselves. For example, fully furnished fitness centers that provide residents with an upscale wellness experience just steps from their apartment is not a new commodity, but nevertheless, it's a hot one. Getting better sleep is also on residents' minds. According to Pinterest, the purveyor of digital trends, searches for "sleep optimization" rose by 116 percent as of December 2018, indicating that apartments equipped with slumber-enhancing components will become more sought after than those without. 
Additionally, the rise of telecommuting will give way to robust co-working areas that spark collaboration yet afford privacy when needed. Reporting to a physical office day in and day out is no longer the norm for the 43 percent of Americans who spent time working remotely last year. Therefore, investing in a co-working space, complete with all the equipment your residents need to succeed, is a smart move and certainly one that will propel your property into prominence in the upcoming year.
Smart Tech Progress Remains a Priority.
Innovative communities will continue to embrace smart tech, and more properties new to these developments will begin to follow suit. While last year saw the rise in cool, in-home tech gadgets like Amazon's Alexa, 2019 will see a continuation in smart tech directed toward property management. More specifically, the year will usher in self-guided apartment tours, which allow prospects full control in scheduling an in-person tour. Many property managers believe that self-guided tours also help reduce personnel costs and minimize unqualified showings.
The share economy's many byproducts will also be a huge focal point of smart tech in 2019. For years, we've reaped the benefits of the share economy via ridesharing services, and by 2022, over 77 million of us will be counted amongst rideshare's expanding user base. In order to accommodate Uber and Lyft's growing pool of users – many of which are also apartment dwellers – properties will want to think seriously about implementing designated pick-up and drop-off areas. This can be accomplished by utilizing signage and line striping to delineate the designated spots.
If you've used Uber lately, you're likely aware that the rideshare giant isn't only providing users with safe rides, but also offering food delivery at the touch of a button. The rideshare industry has given way to an influx of delivery services that bring everything from takeout to Tylenol to a user's front door. That's right, in addition to restaurant food delivery, startup and nationally-known brands – from Instacart to Walmart – are revolutionizing drugstore and grocery shopping with apps that allow users to have their purchases delivered. What does this mean for your multifamily property? In short, properties across the country will need to prepare for unprecedented numbers of deliveries being made to apartment communities across the U.S.  
You may believe that you've seen it all when it comes to next-gen rental housing, but 2019's tech innovations stand to further change the multifamily space as we know it. Considering that the close of 2018 marks the eighth consecutive year of growth for our industry, there is undoubtedly much to look forward to as we head into the new year. From landmark changes in data tracking to the continual evolution of the share economy, 2019 is shaping up to be a banner year for multifamily housing and promises to anchor the industry in a rapidly changing, tech-centric world.
AUTHOR
Kerry W. Kirby is a renowned entrepreneur, speaker, and technology innovator. He is the founder and CEO of 365 Connect, a leading provider of award-winning digital marketing, leasing, and resident service platforms for the multifamily housing industry. Kerry has propelled 365 Connect from a scrappy bootstrapped startup to a globally recognized company, which has won an array of highly acclaimed awards, including the esteemed Louisiana Governor's Technology Award.